Company
PSP Italia is a global procurement agency relying on a pool of proven suppliers to source castings under technical and commercial coverage.
Decades of activity have allowed us to amass a considerable experience in business development, supply chain management, technology-related services and more, while maintaining a strong focus on quality and an equally strong commitment to customer satisfaction.
We can handle serialized production as well as custom castings with ease.
We pursue expansion through diversification, being constantly on the look for new business opportunities; at the same time, we have never lost sight of our core, foundry-related technical know-how, which has enabled us to build a solid reputation since 1991.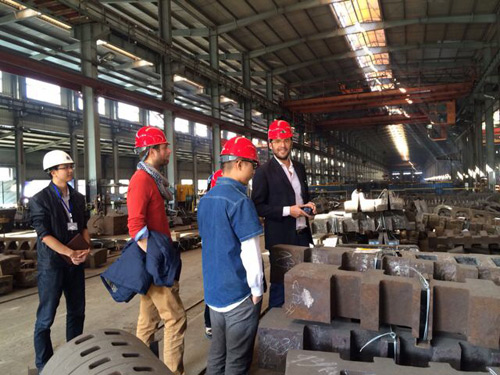 Our Strengths
Throughout our 23 years of activity, our constant struggle to achieve the best Customer Satisfaction has relied on the following cornerstones:
Our dependable pool of Eastern European suppliers, based in regions with a traditionally strong focus on metallurgy like Czech and Slovak Republic
Valuable, rapidly growing pool of suppliers in the Emerging Markets (India, China, Turkey)
Consolidated experience in Foundry Management and Sand Castings Technology
Long-standing knowledge and practice in Sand Castings Globalization Strategy
Ever since we started, we envisaged the ability to offer custom solutions as a key factor to achieve a market leader status. Following on this, we developed a unique capability of matching the customer's requirements with the most suitable foundry on technical and economic grounds: no matter what the customer needs in terms of quality, quantity, complexity or weight, PSP Italia has the right supplier to produce it. We offer what every leading industry most dearly covets: top-notch quality, timely deliveries, best value for money, short lead time of production for new components. A business portfolio of over 200 historic customers and a yearly turnover of over 10.000.000 € witness to the effectiveness of our strategy.